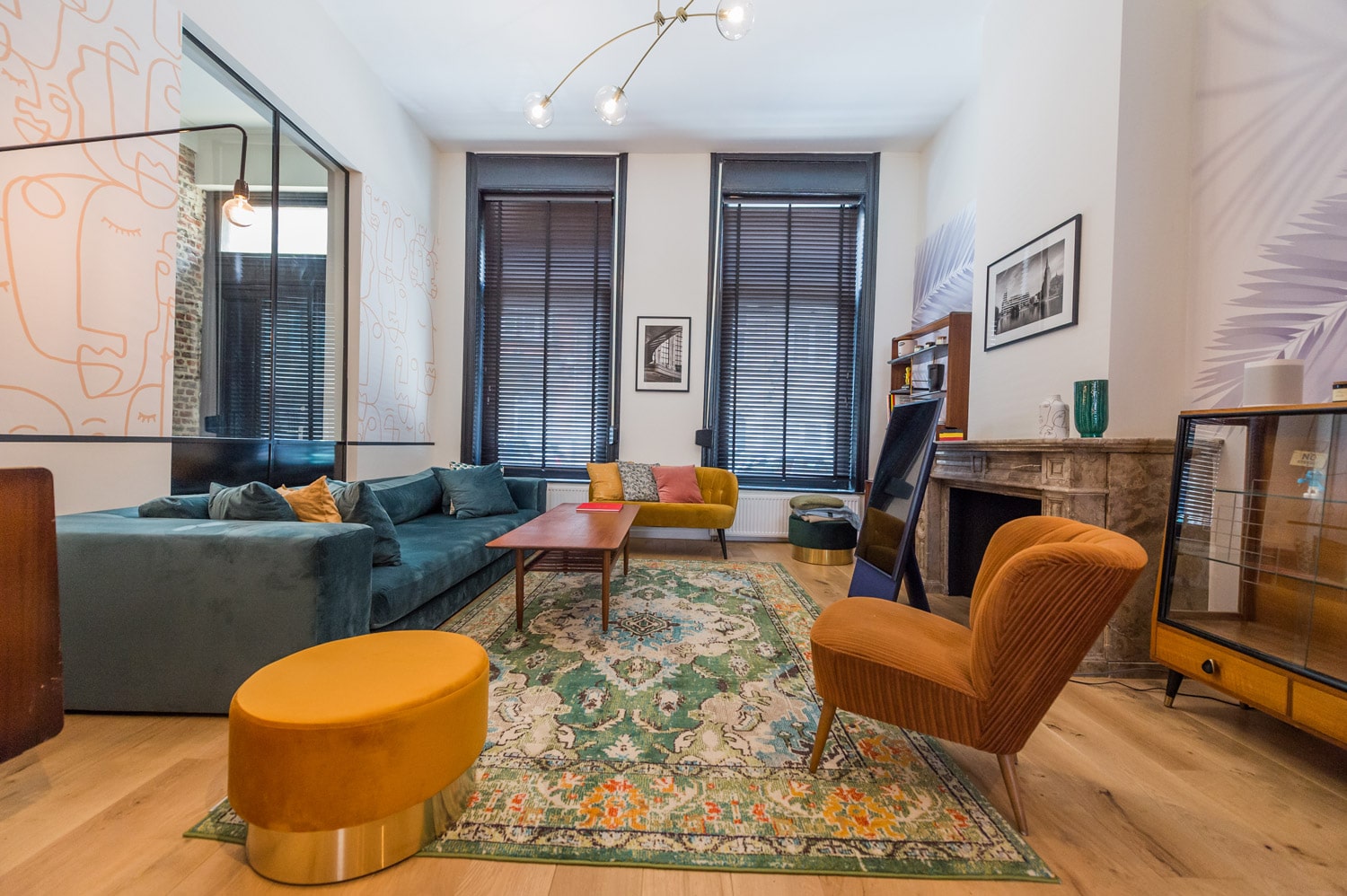 Looking for something cosy far away from home ?
The house is located in Etterbeek, in between the two most vibrant Places in Brussels: Flagey and Jourdan. It is a very international environment with lots of new bars, restaurants and shops: the perfect place to discover the city. You'll find trams, bus and subway stations nearby that will take you all over the city. The vintage design of the house, which can be found in every single room, is becoming the trademark of Nomad's House.
Book your room
Welcome to Nomad's House Haerne
If you need to go shopping, the Flagey district is bursting with small, traditional shops (bakeries, butchers, greengrocers, etc.). And every Saturday and Sunday, Place Flagey hosts a friendly street market.
The central location of our co-living house also enables you to get around the whole of Brussels with ease. Metro, buses, electric scooters and bikes – you name it, it's all available here!
Book your room
How to book a room and join the community ?
Cuve 38
Ixelles, 8 rooms, starting at 850€/month
A gym, a vegetable garden and a petanque field two minutes walk from Place Flagey!
Vleurgat 38
Ixelles, 6 rooms, starting at 690€/month
A cosy and vintage house with a garden in the heart of Brussels
More to come
Stay tuned for upcoming houses